| | |
| --- | --- |
| | |
Shanghai Ziyan Alloy Application Technology Co.,Ltd. is established with an initial investment of 30 million US$. Zijiang Group, Shanghai Zijiang Enterprise Group (listed company) and Harvest Star Investment (H.K.).,Ltd. are three major shareholders. Zi Yan is located in shanghai ZiJiang Hi-Tech Industrial Park.

Ziyan is mainly engaged in the magnesium alloy product manufacturing. It can provide the total solution for the end users by combining magnesium alloy molding, mechanical process, chemical treatment and high standard painting under one workshop.

To provide better products and services for the customers, Ziyan has setup perfect quality control system. In 2002, Ziyan gained the certification of "ISO9001:2000" which is qualified by DNV.

------------------------------------------------------------------------------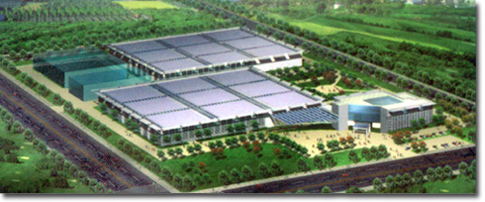 ------------------------------------------------------------------------------
ADD£º999,Zhuan Xing Road,Minhang District Shanghai ZIP£º201108
TEL£º0086(021)64890011 FAX:0086(021)64429778